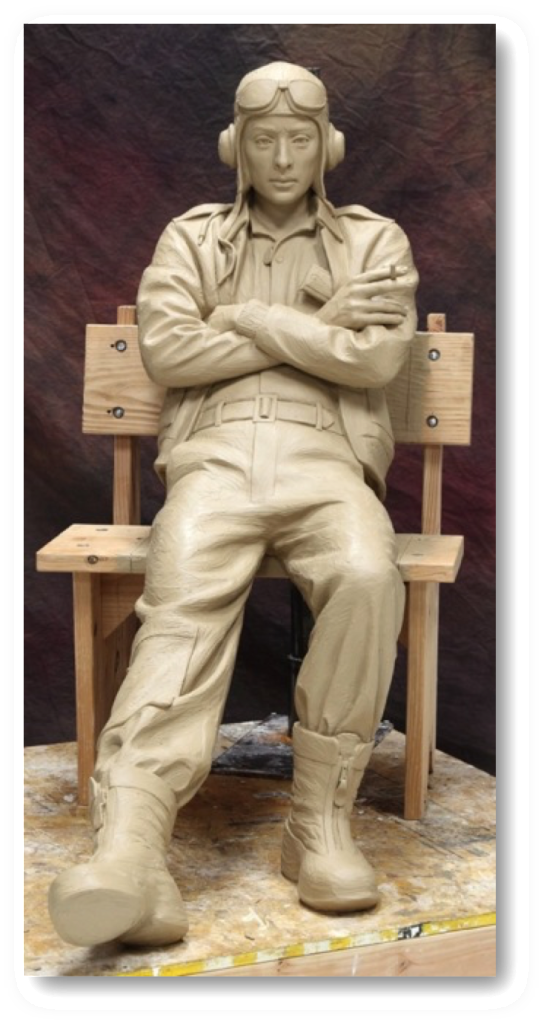 With a skeptical expression written on his face, Lucky Strike represents a hardened veteran of air combat listening to the briefing but not entirely "buying it". Reports that the weather would be good, or enemy defenses would be weak had proven unreliable in the past and he now exhibits a healthy skepticism.   For this pilot, the adage that "no battle plan survives contact with the enemy" has been proven correct too many times.
The cigarette portrays the common practice of the day.  It seemed we all smoked then!
The photos below show the original LUCKY STRIKE as it was completed in clay.  The next step in the process required taking a mold from the clay.  That process was done immediately following these photos, destroying the original clay.  Now the sculpture exists as part of the completed monument in bronze.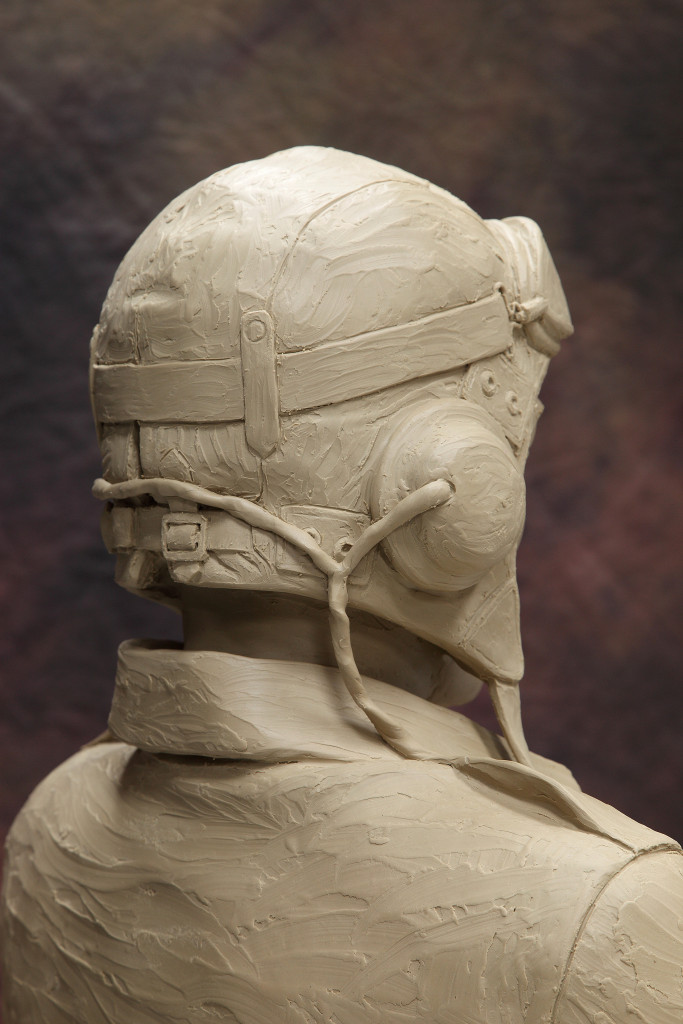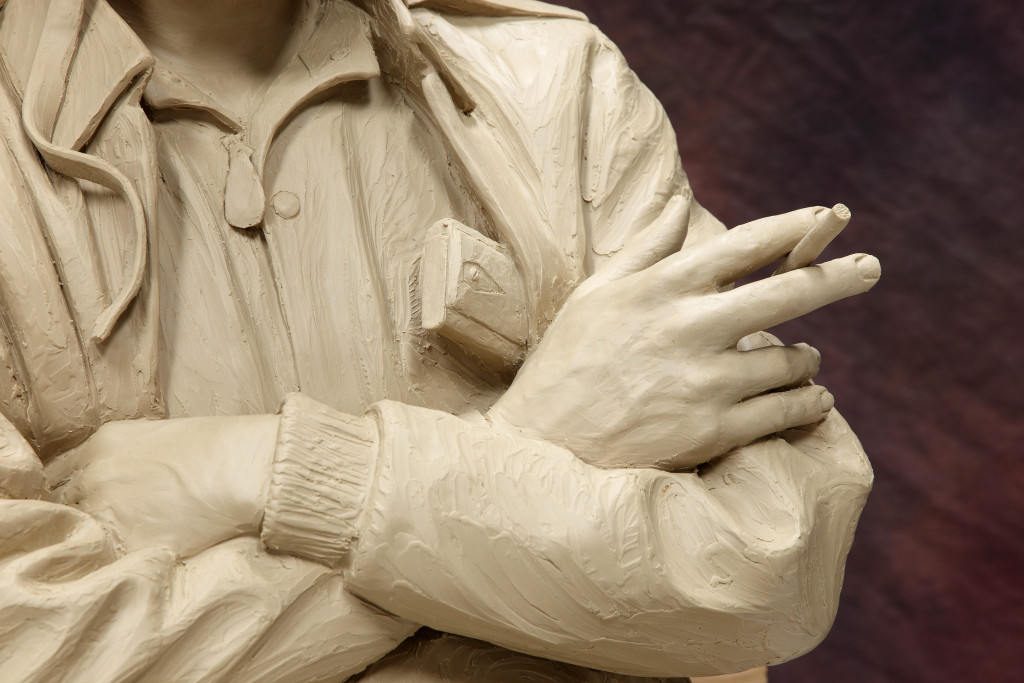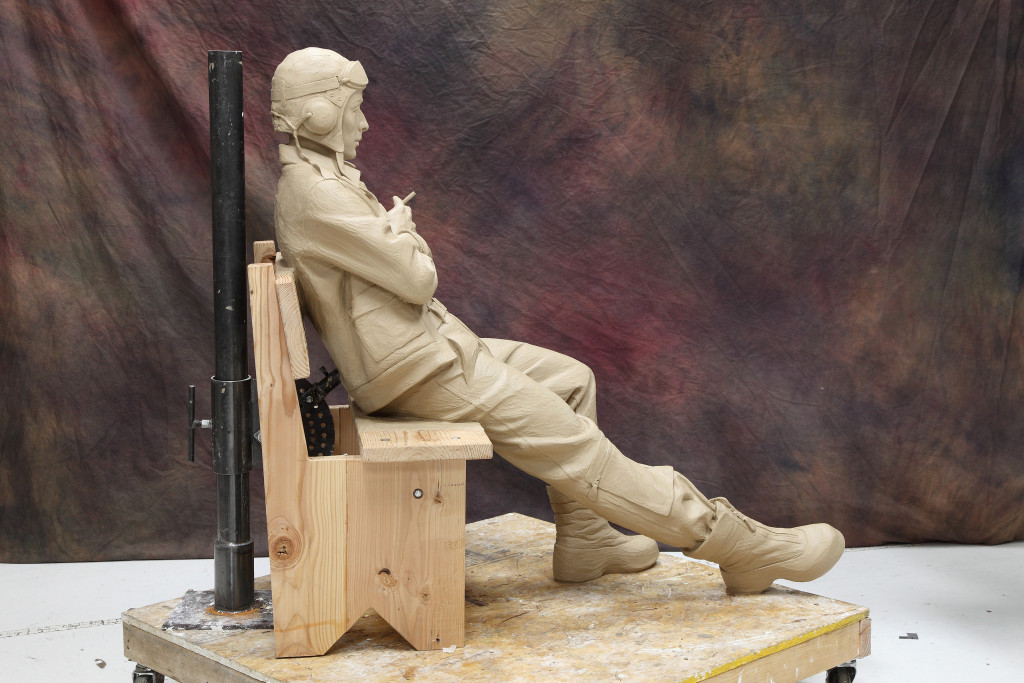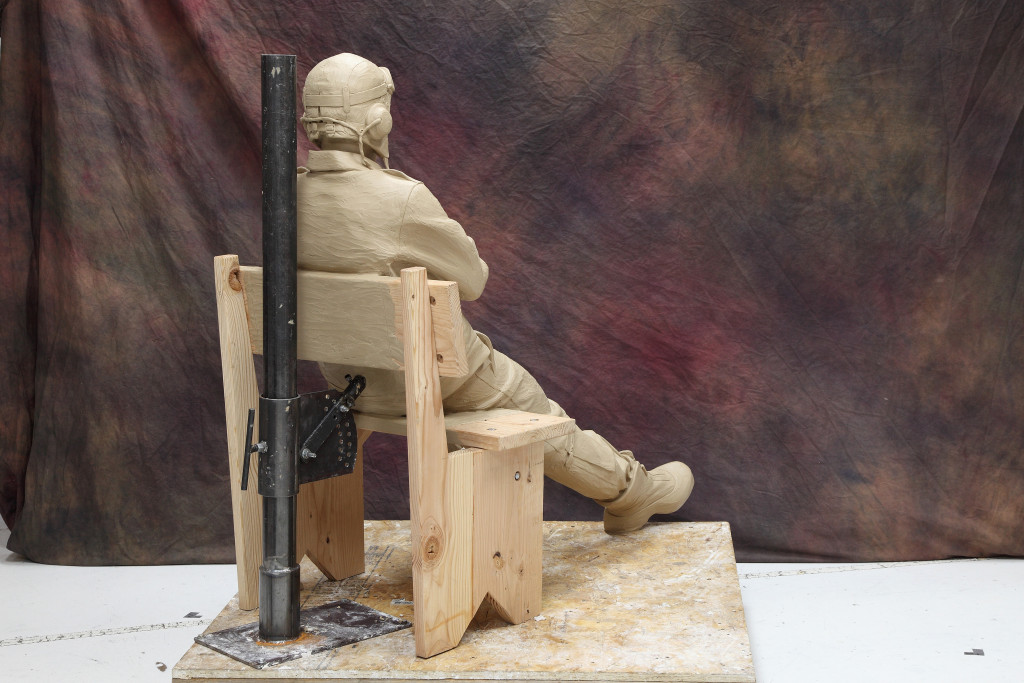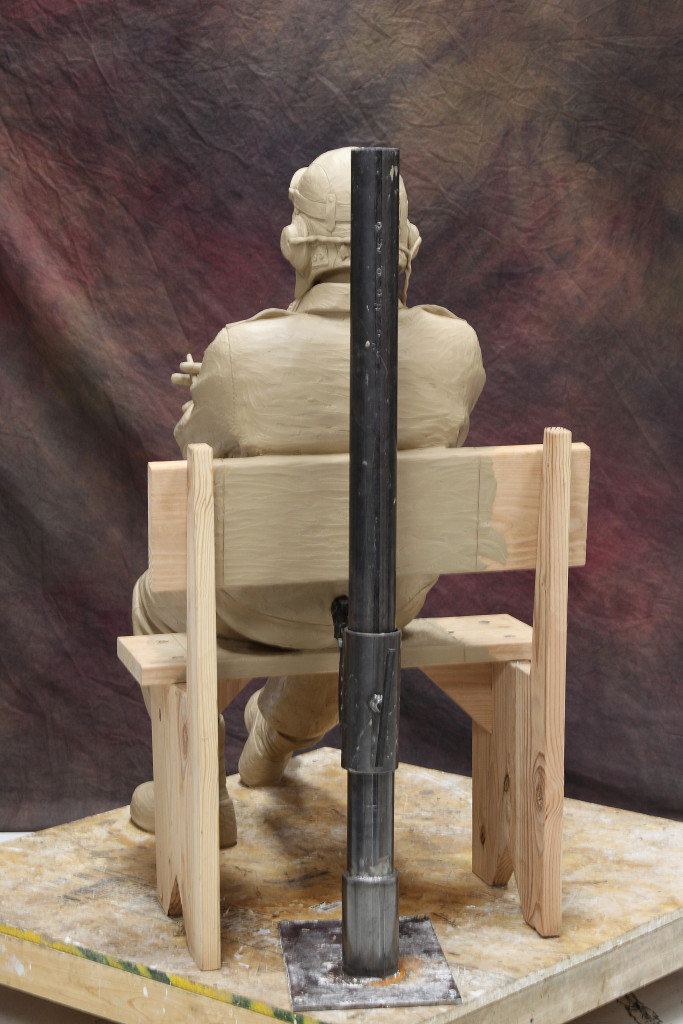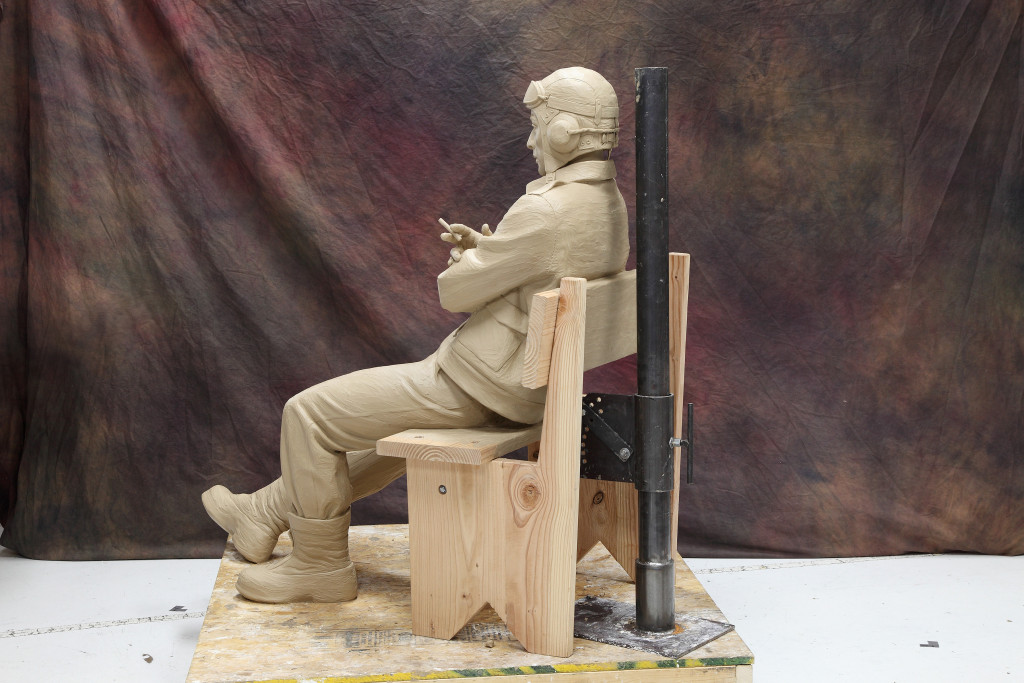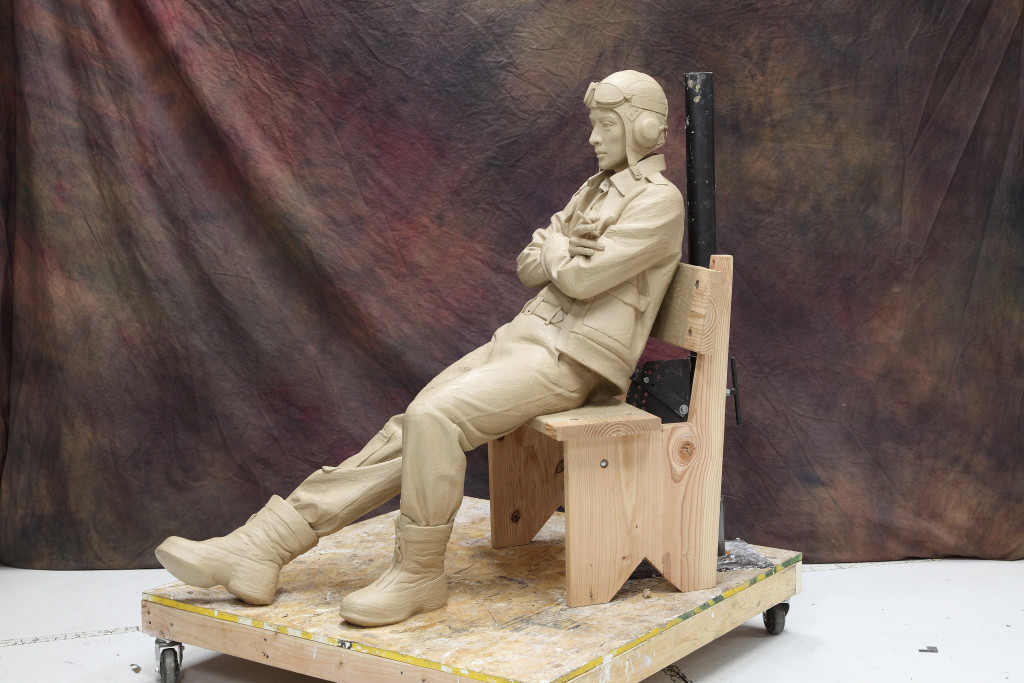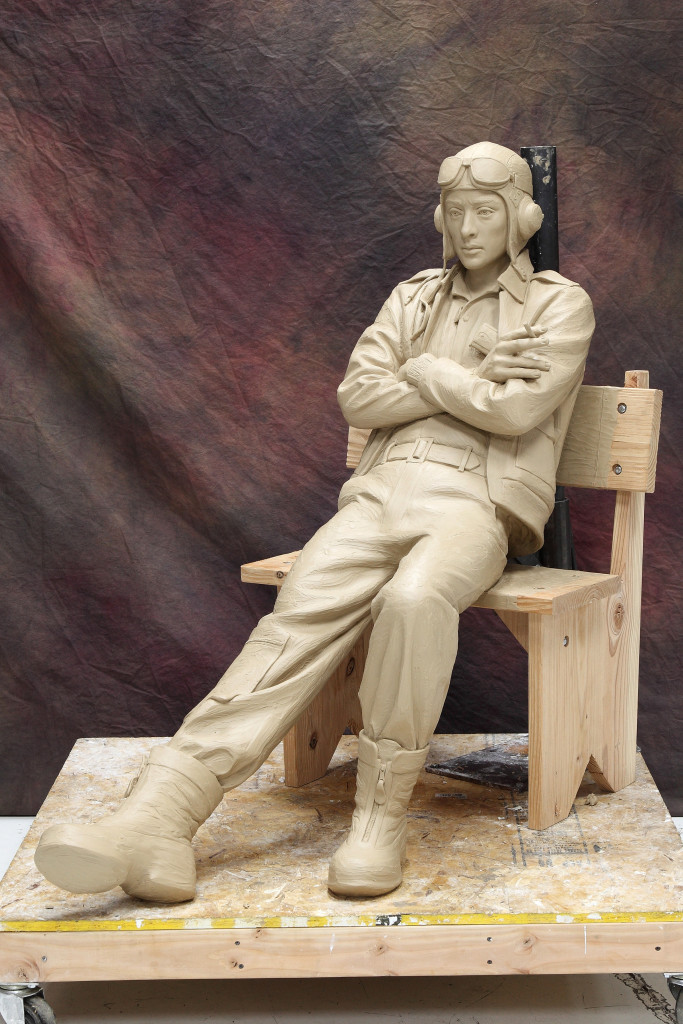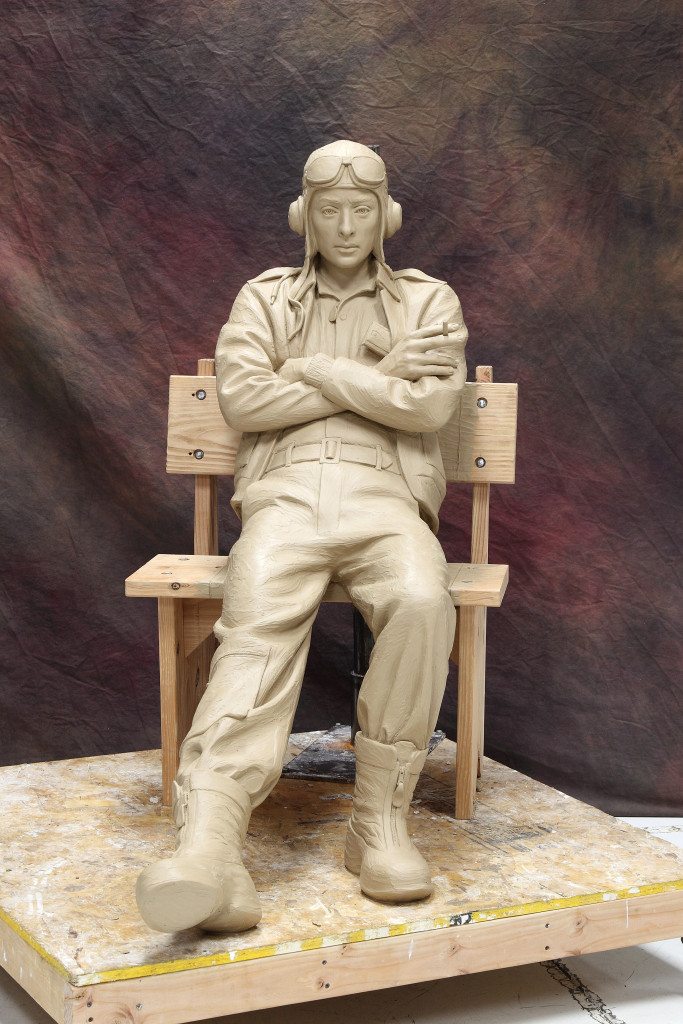 ---